All you need to know about Tourette's syndrome .
Tourette's syndrome, which got its name after Dr, George Tourette a French neurologist, who first found this condition in a French woman, who was 86 years old. Tourette's syndrome is a neurological disorder which is characterized by repetitive, stereotyped movements and a condition called tics, this syndrome is often diagnosed early in childhood within 3-9 years, studies show that males are three times more likely to get affected than females,it can be a chronic condition lasting a lifetime, with most people, the worst tic symptoms appear and they last till teenage and adulthood, so Tourette's syndrome is not an easy thing to be ignorant, so here are the reasons how it is caused, what are their symptoms and their cure
What causes Tourette's?
Tourette's syndrome is linked to various parts of the brain region called basal ganglia is also linked to this syndrome, which controls body movements, when the system of sending and receiving messages in the brain gets messed up, they may be the reason of causing Tourette's. But doctors don't know exactly, what causes this problem inside the brain, but there is a possibility that inheritance and family history may play a role in. It may be a complex disorder caused by a combination of inherited environmental factors. Neurotransmitters like serotonin and dopamine might play a role in this.
What are the symptoms?
The most common symptom of Tourette's is the Tics. The Tics are sudden, short-lived, irregular movements. They are both mild and severe. Symptoms that are severe might interfere in our daily lifestyle and they are very difficult to live with they are classified as simple tics and complex tics.
Tics can also involve motor or sounds. These tics are caused by brain dysfunction but some research has proved that it might be because of the damage caused in the area of the brain which triggers anger, depression, and rage. Tics vary in severity and to a great extent, they can worsen if the patient is in stress or anxious., before the onset of vocal tics, one may feel a bodily sensation to express it, after it is done the person feels relieved, but since the vocal tics can be sensed, there are ways, from which we can prevent the symptom over a period of time. These symptoms can be cured with certain medications, to know more details, visit the best health care provider to know about medications, and buy them from the authentic pharmacy.
Some of the motor tics include:
Blinking
Hand swaying
Shrugging
Moth movements
Scurry eyes
Nose twitching
Hopping
Offensive gesturing
Repeating a work over and over again
vocal tics include:
Grunting
barking
Repeating phrases
Using swear words
Cursing
Repeating other's words
Clearing throat
Coughing
Over Reacting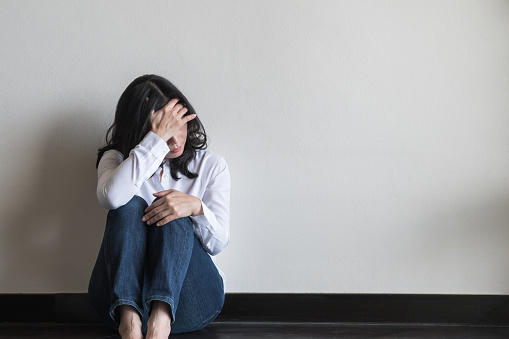 Risk factors
There are certain risk factors of Tourette's syndrome:
Family history: Having a family history, poses as the risk of having  Tourette's syndrome
Sex: Males are three to four times more likely than females to develop Tourette's
Complications:
Handling with Tourette's can be a handful to deal with, dealing with this syndrome has more complication to live a normal life those complications include:
Attention-deficit hyperactivity disorder (ADHD)
Depression
Anxiety disorders
Obsessive-compulsive disorder (OCD)
Migraines
Anger  problems
Difficulty with sleep
Problem in learning
Difficulty in completing tasks
Unable to sit in a position
Difficulty in following rules
Treatment
Most of the times, tics do not need any medication, it will go away  in a short time but for a long term tolerance, doctors may prescribe some medications to treat the tics. You can buy all of the listed medicines in 3MEDS, the best online pharmacy; they provide medicines at your doorstep without any delay.
Medicines that will act upon dopamine, which controls tics, are Haldol, proxilin, and pimozide.
Prozac and Zoloft and other antidepressants can relieve anxiety and helps with OCD
Talk therapy, can help with vocal tics and they work wonder
Behavior therapy might also help. it teaches how to sense a tic and how to control them
Few things to remember:
There are a few more things other than medication that is essential to do while dealing with Tourette's
Support: persons with Tourette's must have a secure feeling that family and health care team are there, to take care of them.
Relax:  Making a routine that works for them is essential, so they can take breaks and relax in the meantime, reading a book, listening to music, yoga can improve mental health, and this can help them with the tics.
Stay active: whining about the syndrome is not any good, try to stat as active as possible; being active improves the lifestyle and is good for health
Educate yourself: dealing with Tourette's can be risky, so load up every information you need regarding the disease, especially, if your child is going through this syndrome, help them to get over this, they might have problem with learning and stuff, devise a plan to make them read as much as possible if it is an adult, then take them to therapy, every now and then.
Conclusion:
We might even think that this can easily be dealt with, but the reality is a lot harder than we think, handling Tourette's syndrome is very difficult, people with Tourette's find it very difficult to socialize or fit in the society, so they have very low self-esteem, people sometimes get offended by them because of the lack of knowledge, we might not let ignorance take over our brain, so educate yourselves and your surroundings,so let us live a moral and healthy life