Risk Of Storing Cryptocurrency For A Long Time on Crypto Exchange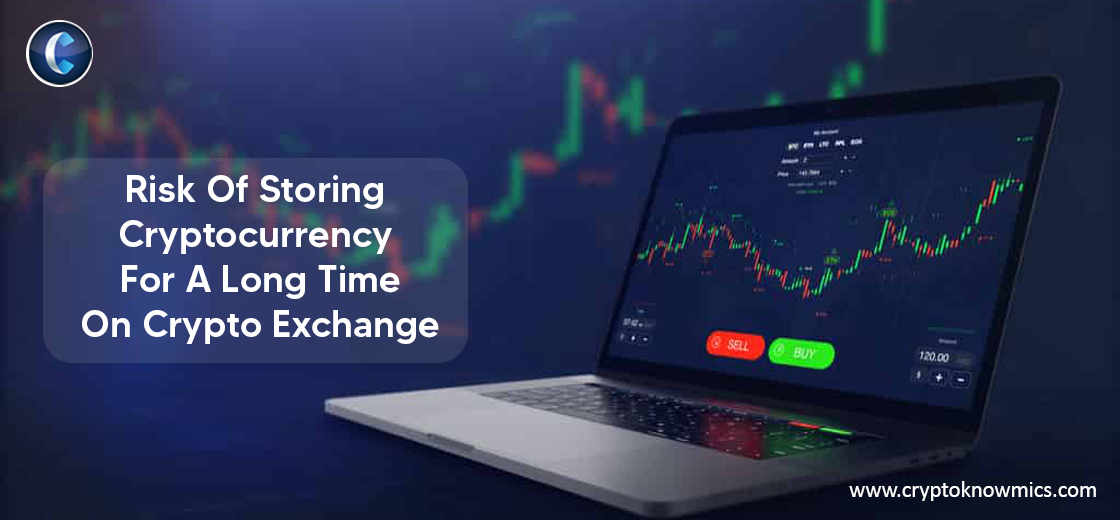 What if someone advises you not to store your cryptocurrency on a cryptocurrency exchange for a long time? it will make you think deeply of course. But it is true, or say can be very risky. Well to justify this statement, I would like you to go back to the history of cryptocurrencies and Bitcoin and then know the reason for it. This will make you understand how it can be risky in storing your cryptocurrencies on a crypto exchange for a long time. As for an example, $1.65 billion worth of crypto assets in 2011 were stolen. 
It is not the risk of hacking alone, there can be a problem within the crypto exchange also. I mean, there can be factors like becoming a part of partial reserve banking, loss or mishandling, etc. Let me give you an example of the QuadrigaCX controversy. Here the owner with all its private keys passed away after facing the loss of access to $190 million of user funds. Another example to quote is the loss of 650K BTC by Mt. Gox exchange. It all happened when the founders were unaware of ongoing hacks that stayed for almost two years.
The reason why exchanges are prone to hacking is that it comprises billions of dollars of cryptocurrency. A crypto exchange is much vulnerable to possible hack in comparison to the bank vault. When the security measures are broken, then it paves the way to possible cyber-attacks. 
Identifying A Secured Crypto Exchange
There is no assurance to feel safe from other major hacking attacks, but you can avoid such chances by opting for a worthy crypto exchange with high security. Many cryptocurrency exchange platforms are comprising special features of security. They provide you with useful tools to make your account secured from hacking. Hence, I would like to draw your attention to some of the practices of security when you opt for a crypto exchange. Please have a look.
Cold Storage
Whenever you plan to choose a crypto exchange, you need to make sure if that exchange is equipped with cold storage facility for storing user funds. It becomes impossible to track down funds that are locked offline. They are better in comparison to those kept in the hot wallet.
Valid HTTPS Certificate
Another very important security factor to notice on a crypto exchange is to check the valid HTTP certificate. The confirmation is done by your browser automatically while showing the lock in the address bar. Being an encrypted version of the HTTP protocol, it puts a stop to changing data that is being sent to a web server. This feature is expected from every notable cryptocurrency exchange.
Strong Password
A reputable crypto exchange will never let you set a weak password. To create a strong password, you need to mix up numbers, capital letters, and symbols, so that no one can crack it.
Other Security Measures
Apart from the above-mentioned security features, you should ensure other security measures included in a cryptocurrency exchange like email encryption, multi-signatures, phishing protection, alerting signal on suspicion, etc. As long as these safety measures are executed well, it ensures the safety of your cryptocurrency storage.
So other than knowing about how to transfer Bitcoin from GDAX to Binance, you need to ensure all the above security measures in them.
Conclusion
So these are all those security measures which you must observe while choosing a crypto exchange. However, trusting them blindly is again will be a foolish mistake. As the examples from the history of exchanges, there has been no hackproof provision in them, and any unexpected issues can take place beyond your imagination. So better consult with a crypto expert, who can guide you on this matter. Cryptoknowmics is the well-known crypto website that covers everything from altcoin discussion, cryptocurrency wallets, airdrops, ICO, STO, exchanges, HODL, and various other topics. So I would suggest you explore it if you haven't yet.